Grave Jones follows up the massive success of his recent single Smithereens with Heaven Only Knows, his most ambitious track yet. Heaven Only Knows is a voyage through the 80s rock soundtrack that scored the musicians' early life and later pop influences. It grips listeners and drags them into a journey they will find difficult to forget. Grave Jones is bringing real rock back to the pop charts with a blend of irresistible tunes and raw, powerful sound.
The song precedes the release of Grave Jones' debut solo album, Heartrage Hotel, which was inspired by the artist's hometown of Lebanon and focuses on the social and economic instability there. Grave Jones (real name: Rabih Salloum) has spent his life as a model, rock star, philosopher, writer, and fashion designer, and he harnesses his wrath and optimism in equal measure to create an album that is as socially relevant as it is catchy.
Heaven Only Knows is an intense aural journey that emanates passion from the heady vocals and lyric content, beginning with soaring guitars and a snappy, chugging pace that continues throughout. The intricate alternative rock melody is one of those songs that instantly sounds like a classic, with Ozzy Osbourne and Liam Gallagher's major vocal lines evoking them. The song features a fantastic guitar solo that flies and a powerful, ethereal chorus accompanied by uplifting chorus harmonies and straight to the point ad-libs. Overall, Heaven Only Knows demonstrates Grave Jones' mastery in crafting a memorable rock song. It leaves you wanting more not only in terms of content but also in terms of wit.
Grave Jones' long-awaited comeback to music is marked with Heartrage Hotel. Rabih Salloum was formerly the frontman of the famed electro-rock band Slutterhouse, with whom he shared the stage with The Klaxons, Sleigh Bells, and Super Furry Animals, as well as collaborating with legendary producer Eric Chedeville (Daft Punk, Sebastien Tellier, Dimitri Tikovoi) and Charlotte Gainsbourg (Placebo, Nick Cave, Kill the Young). The band also performed at music festivals. Performing globally in Liverpool Sound City, Dubai Sound City Stockhold Fashion Week, as well as MTV 2 and EA Sports sync deals.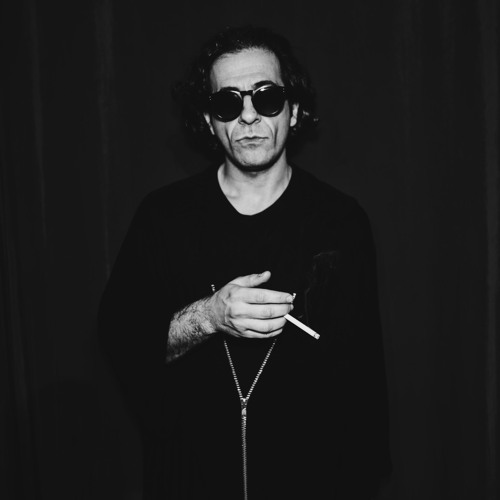 Connect With Grave Jones
Words By: Aaran F